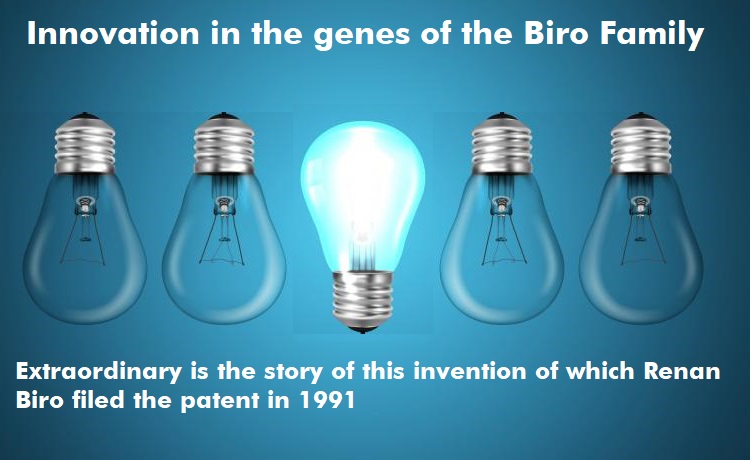 Wilmos Biro 1870 - 1950
Lazlo Biro 1899 - 1985
Paul Biro 1905 - 1989
Grandson of the inventor of the extinguishing powder, himself a parent of the inventor of the ballpoint pen. It runs in the family!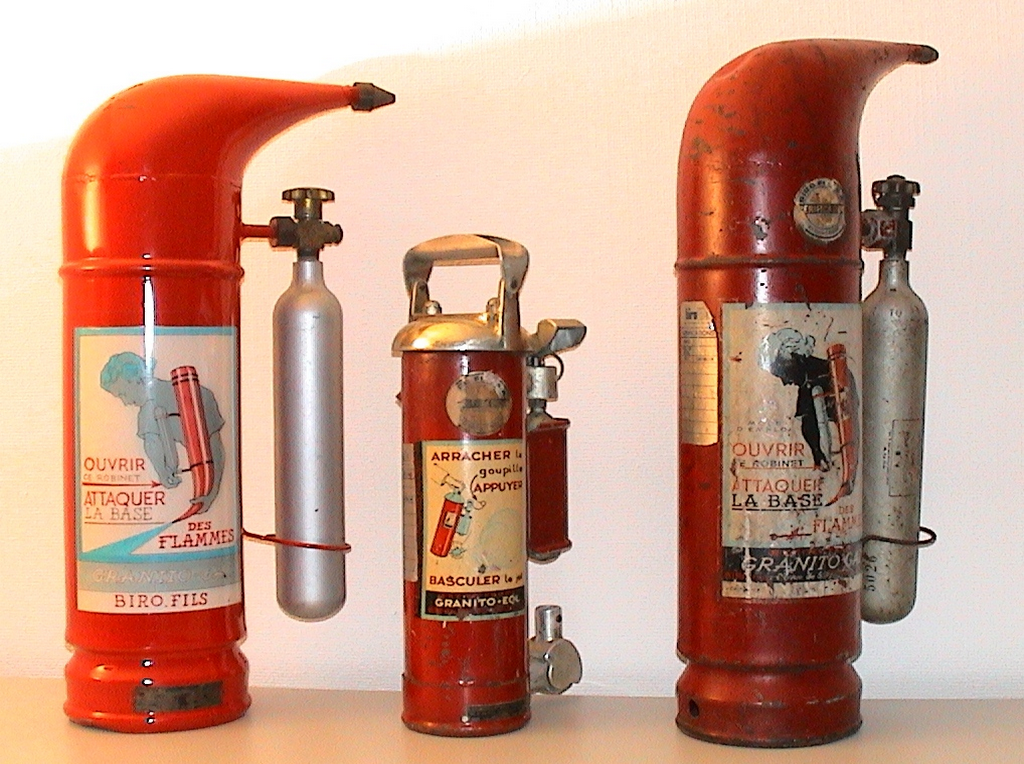 The 1st Biro Fire Extinguishers using Granito dry chemical Powder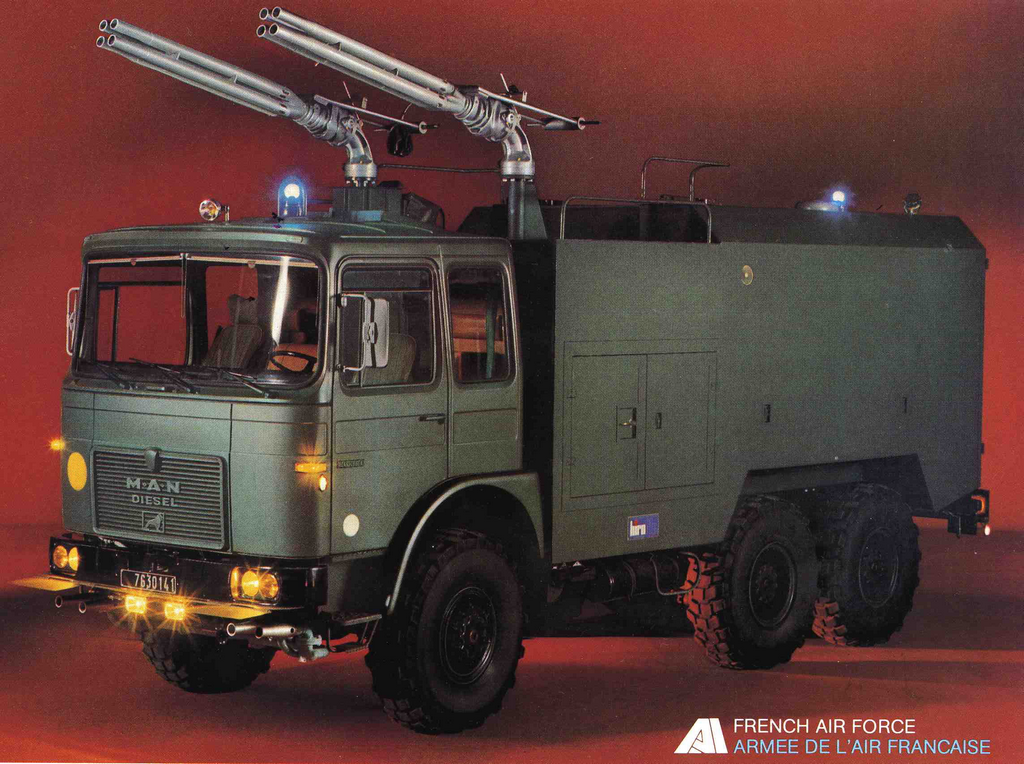 Biro Fils Crash Tender Vehicle of the French Air Force
Guy Biro 1920 - 2010
Guillaume Biro 1930
Alain Biro 1938 - 2018
In 1988, with his uncles Guy, Guillaume & Alain, he set up a company dedicated to the storage and maintenance of vintage cars in Paris in a 9,000 m2 area.
At the press conference on April 23, 1988, Renan Biro presents what he calls the 1st Palace Hotel for vintage cars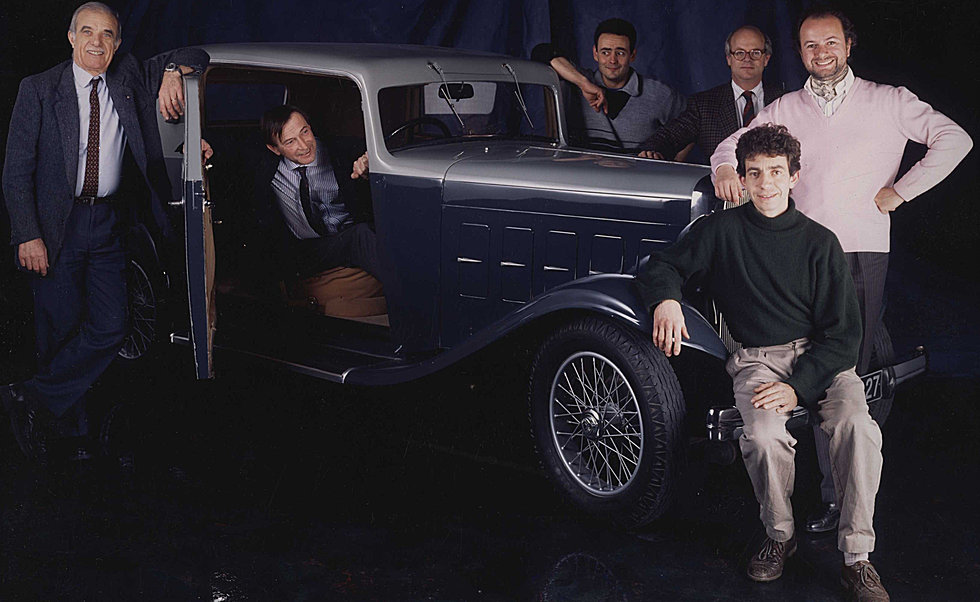 The A9 Team
from left to right
Guy Biro - Denys Sadoul
Richard Atlani - Pierre Labbé
Renan Biro - Philippe Granier
Drawing
Roc Diaz Watercolor
of L'Espace Amour in 1987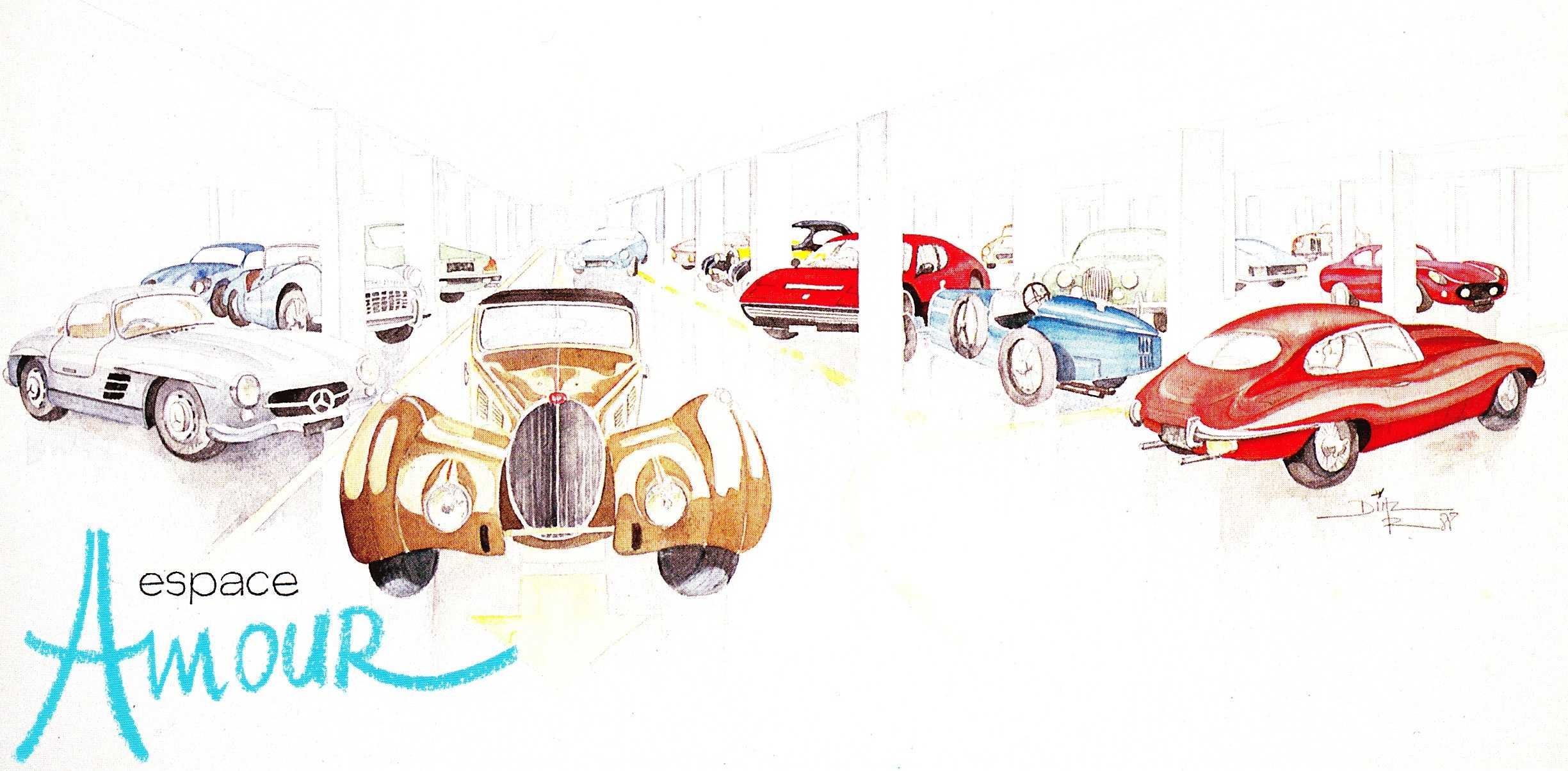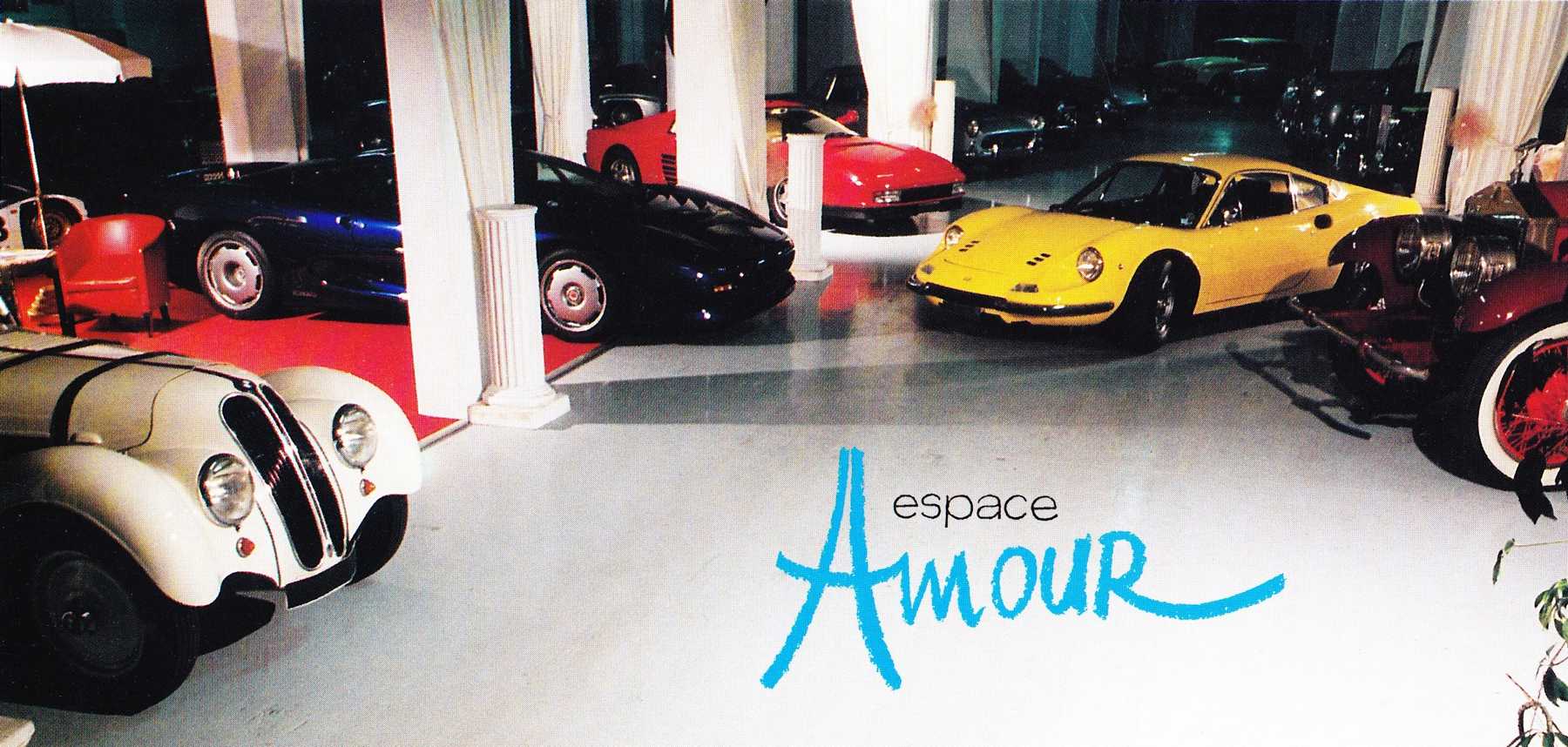 L'Espace Amour Nearly 300 vintage vehicles are stored in 1989
1986
The Diary of a Century
The idea of ​​the Espace Amour came to him following the TV show of Louis Bériot "Le Journal d'un Siècle" in 1986 on French channel Antenne 2 became France 2 that he will animate at his request with Sylvie Genevoix and Gérard Dalmaz during 49 TV shows.

In this program, presented in the manner of a television news program, he presents in turn the innovations of the 20th century, mainly those related to the automobile.
1940
The German Invasion in Dunkirk
Louis Bériot - Gérard Dalmaz
Renan Biro & Denys Sadoul
1940
Paris under German occupation
Denys Sadoul & Renan Biro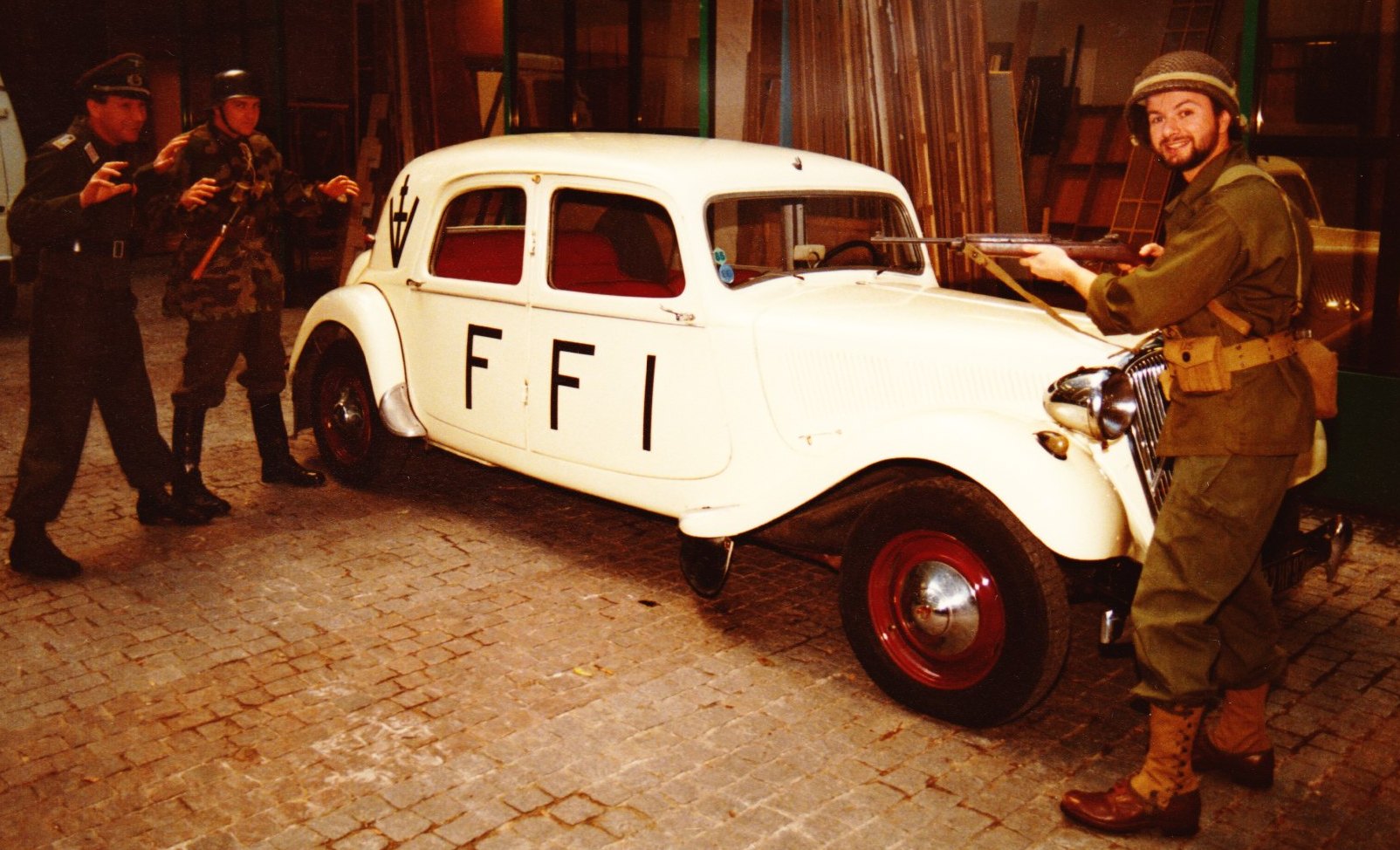 1944
France frees itself from the occupier day after day
Denys Sadoul - Pierre Dubaele - Renan Biro
1944
The Arrival of Allies in Occupied France
Jean Lagarde - Renan Biro
Gérard Dalmaz - Denys Sadoul - Pierre Dubaele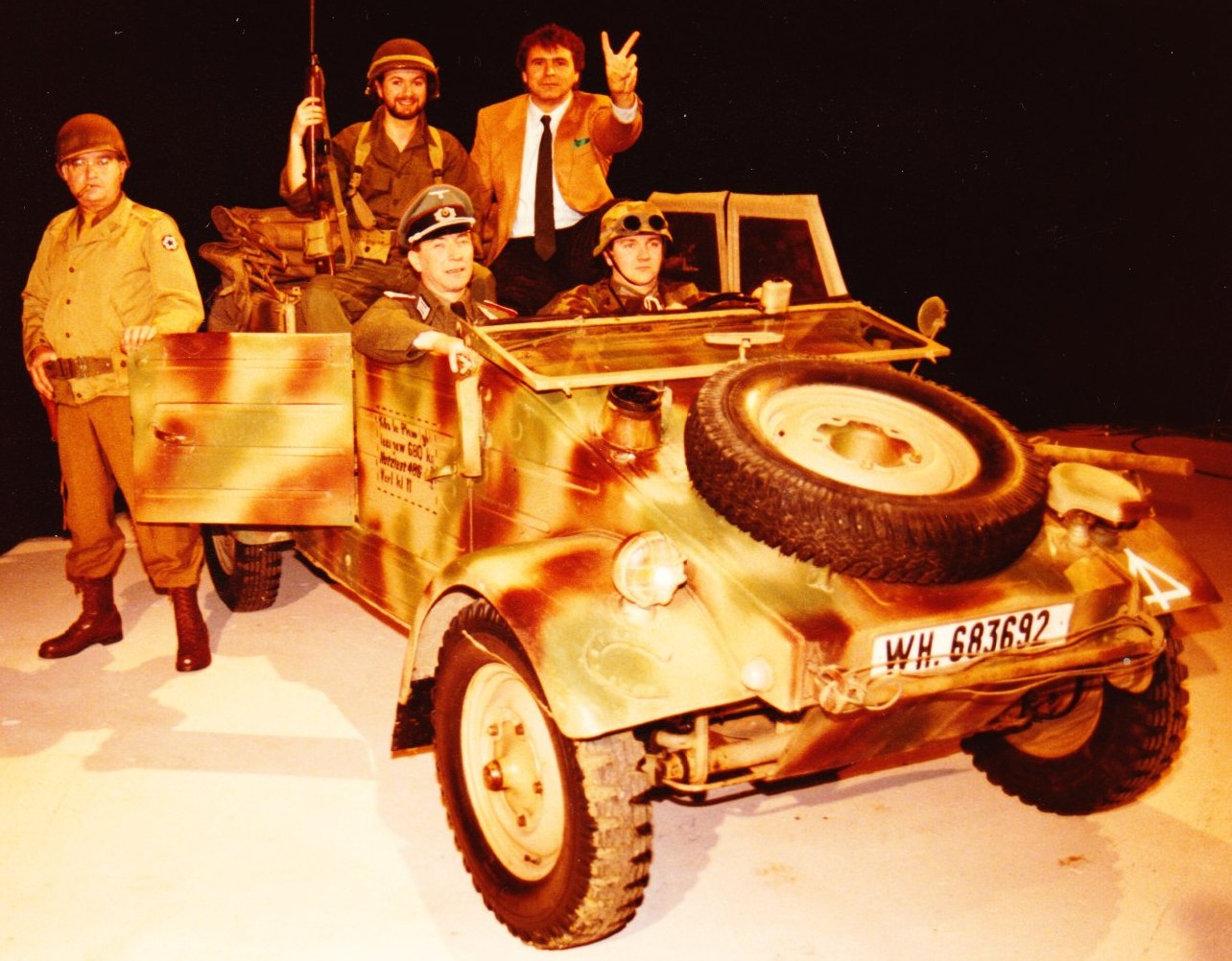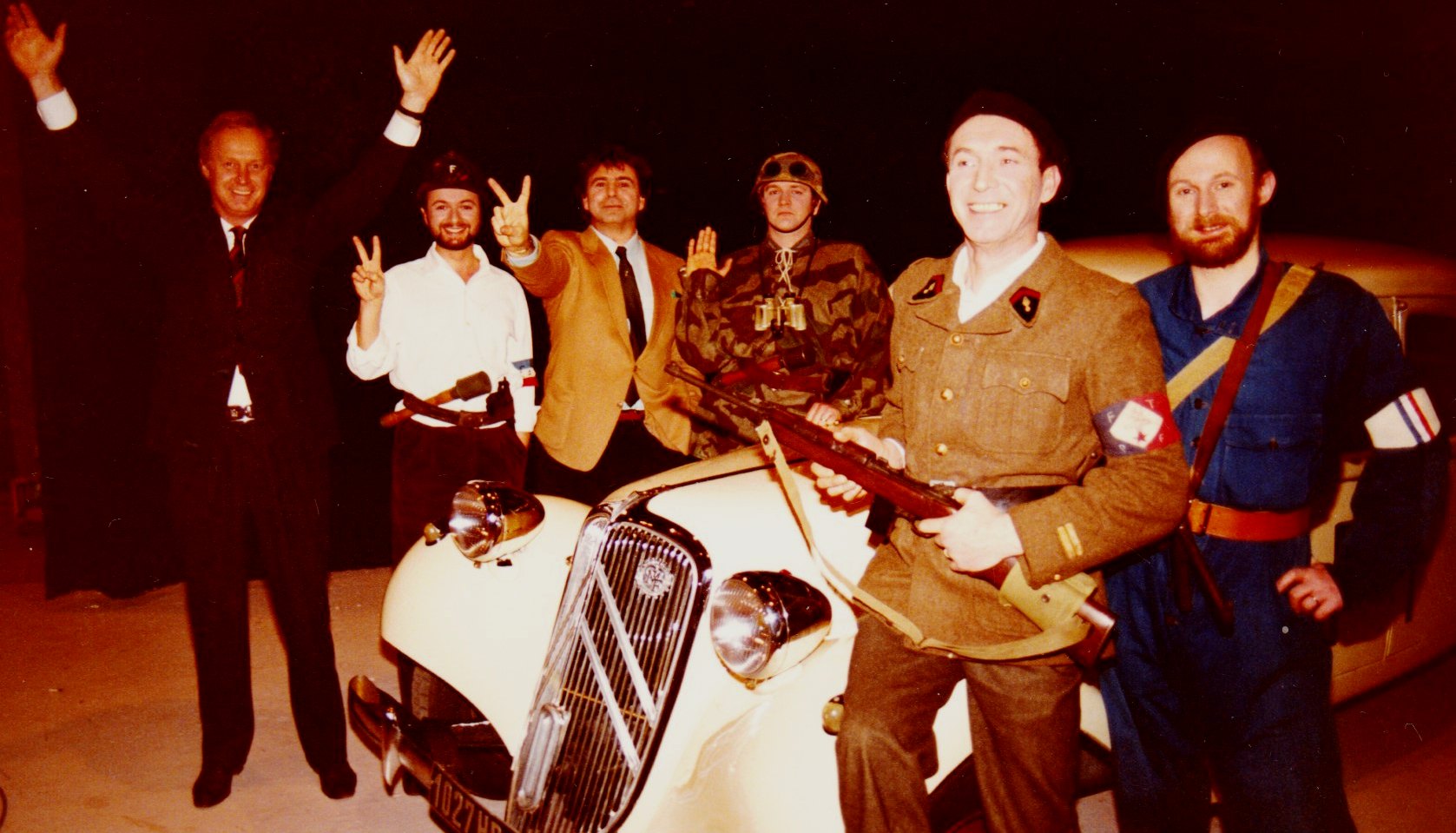 1944
Paris released
Louis Bériot - Renan Biro - Gérard Dalmaz
Pierre Dubaele - Denys Sadoul - Francois Vauvillier
1946
Paul Biro Invented The dry chemical Powder for Fire Extinguisher
Renan Biro Presents it With Gérard Dalmaz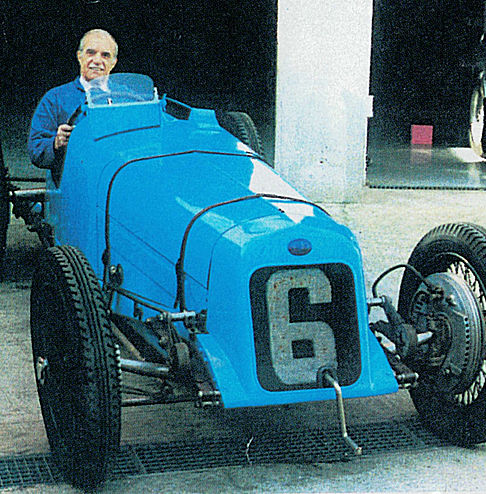 Guy Biro
trying the Delage Grand Prix of 1927 in order to perfect the engine settings.
Renan Biro realizes that a meeting place has become necessary for enthusiasts and professionals to meet and share their passion. 2 years later the ESPACE AMOUR is born and the success will not be long.

He quickly realizes that it is very difficult to restart the cars after 6 months of inactivity, "the oil was acidified by reaction with the humidity of the air & scrubed the pistons". With additives, it was even worse. Hence the idea of ​​injecting a soft compound to protect the metal parts.

This could only be done by inventing a product miscible but not soluble in the oil. Renan Biro succeeds after three years of research with his uncle Guy.

From 43 ° Celsius, the A9 TECHNOLOGY flocculated in the oil then forms a PROTECTIVE FILM of 0.1 micron (1 millimeter divided by 10,000) of extreme resistance to friction. The effect is immediate on vintage cars that start without any problem & run better than before.
1990 - 1999
New tests will show the extra other benefits of this extraordinary nano technology, including the reduction of pollution, on all gasoline, diesel and other renewable fuels vehicles.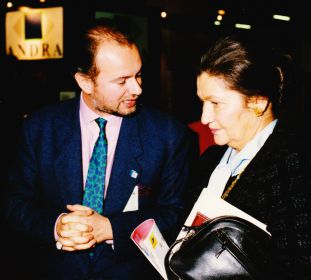 1991
Renan Biro receives Simone Veil, former Minister of Health,
during ECOSITE Show In Paris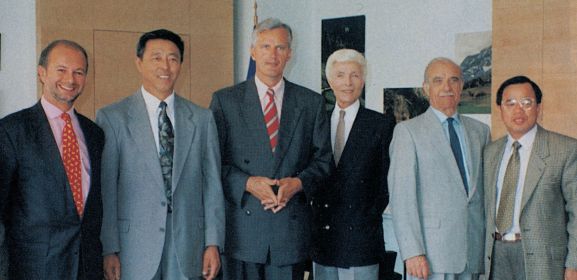 1994
Michel Barnier, Ministre de l'Environnement, reçoit la délégation chinoise dans son ministère à l'occasion du contrat avec
TECHNOLOGIE A9®
Renan Biro then goes to the United States to offer his invention to the four big multinationals that manufacture additives for standardized lubricants (Oronite, Paramins, Ethyl & Lubrizol). Unfortunately, they only make soluble formulations. It will be the same with all brand garages industrialized countries & major manufacturers, under contract with their usual suppliers, who use exclusively their lubricants.


Yet the political class will congratulate him for the originality & benefits of his major innovation, but no desire to move things forward, because habits always outweigh change.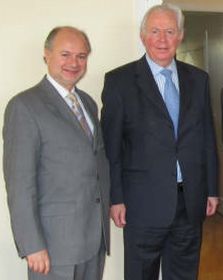 1999
Jacques Santer, former President of the European Union,
receives Renan Biro in Luxemburg
1992 - 1995
Boxes on pallet in Hypermarket for the promotion of
LUBECO
®
oils
Never mind. Renan Biro leaves the reins of his palace hotel to his partner Philippe Granier and will spread his invention in countries where Economy & Ecology raise awareness of users. China, India, Mexico etc ... "In Mumbai, buses run for 2 million kilometers thanks to the A9 TECHNOLOGY® ".

In France, after trying to distribute his innovation through hypermarkets in 1992 where more than 700.000 products will be sold, he decided to review its strategy. He will focus on independent garages that are closer to consumers.

About 500 stores on all continents sell its lubricants, which are manufactured in French units capable of producing more than 180.000 tons of finished products per year.